Events
Regularly, La SouRis VeRte organizes events. And whether it's to celebrate summer, to celebrate a new partnership (like with Rosé Posay), it will always be in music. Between DJs, live concerts and exhibitions: a festive and friendly atmosphere as we like them.


PRIVATIZATIONS
For birthdays, farewell party or other private events, it is possible to make a booking.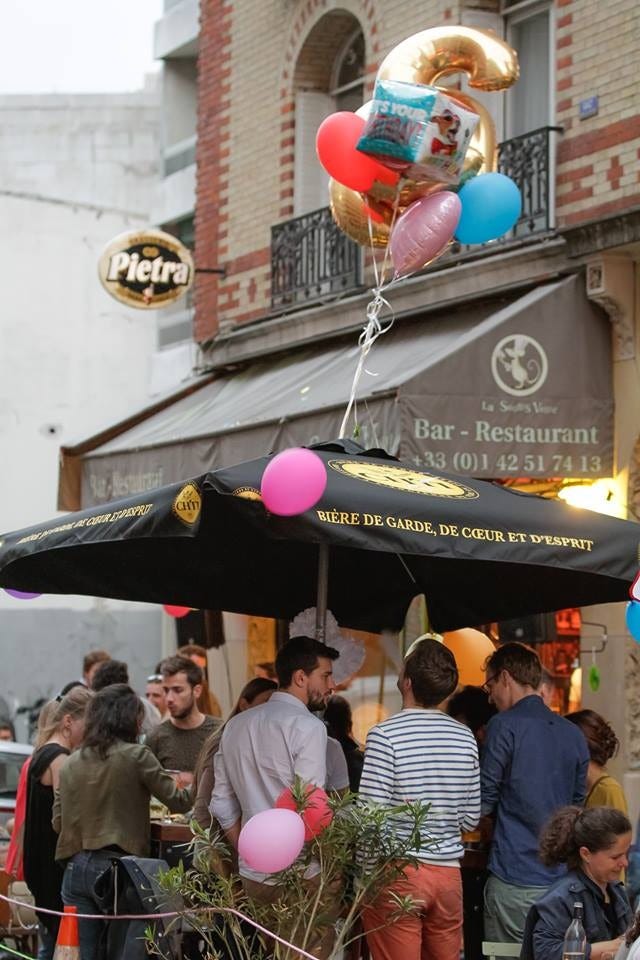 Call us now to prepare your event!
Vos paramètres de cookies actuels empêchent l'affichage de contenu émanant de Google Maps. Cliquez sur "Accepter et afficher le contenu" pour afficher ce contenu et accepter la politique d'utilisation des cookies de Google Maps. Consultez la Politique de confidentialité de Google Maps pour plus d'informations. Vous pouvez retirer votre consentement à tout moment dans vos paramètres des cookies.
Accepter et afficher le contenu
Address
La SouRis VeRte
190 rue Marcadet
75018 Paris
Subway

Lamarck-Caulincourt
Jules Joffrin
Guy Moquet
Opening Hours

Monday to Saturday
10:00 am - 02:00 am
(closed sundays)